"The Real Housewives of Potomac" star Ashley Darby has entered the selective sorority of "Housewives" who've created songs.
The restaurateur has been longing to have a baby with her husband, Michael, throughout the show's third season. But instead of birthing a baby, the reality-TV star created something of her own: a brand new song titled "Coffee Love."
Darby, 30, teased the kitschy track Thursday in a music video, posted to Instagram.
In a caption, the former Miss D.C. said she has "been cooking something great in the kitchen."
"'Coffee and Love' is the rump-shaking, marriage-making anthem," she added. "'Coffee and Love' serves best when hot," she added.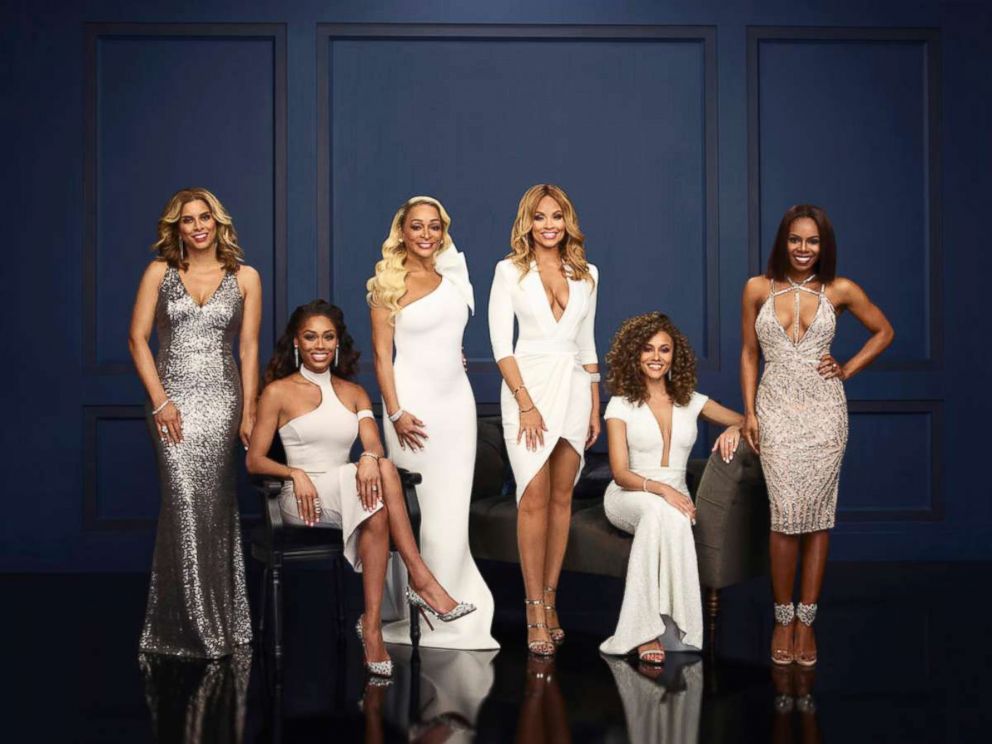 Darby worked on the song with producer Cazanova.
The reality-TV star joins other "Real Housewives" who have released — shall we say — music. Here are some of our favorite songs created by "Real Housewives" stars:
Atlanta's Kandi Burruss
This singer has a background, writing hits such as TLC's "No Scrubs" and Destiny's Child's "Bills, Bills, Bills." So it didn't surprise us when she released "Fly Above," a 2009 song directed at her haters.
LuAnn De Lesseps
This New York star wasn't slow to remind viewers that she was a former countess. So when the countess released her 2010 song, "Money Can't Buy You Class," we all jammed along to the upbeat track.
Melissa Gorga
This Jersey star wasn't going to be upstaged by her drama-filled family. Instead, she took the stage releasing tons of music but our favorite is "I Just Wanna" in 2012.
Kenya Moore
It didn't take long for this Atlanta star to create a catchphrase that even Beyonce uttered after performing at the Super Bowl. After Moore told fellow housewife Posha Williams that she's "gone with the wind fabulous."
It wasn't before long until the former Miss USA created a song.
F
Kim Zoliack
It almost seemed that this Atlanta star made fans take songs from "Real Housewives" more seriously, thanks to Burruss, who produced the track. Still, this catchy tune kept us dancing all 2010 long.
Erika Jayne
But perhaps the most fascinating music career of any housewives is that of Beverly Hills star Erika Jayne. Her sexy tracks keep all the boys and girls dancing, including her 2017 song, "XXPEN$IVE."